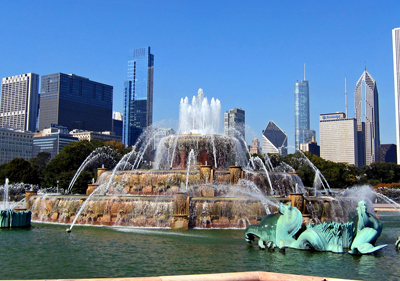 It was a beautiful Fall day today– warmer than usual, and the skies were completely cloudless.
Having worked in the city for most of the last 20-some years, I often don't walk any further east than the financial district and my office.
And then once in a while I remember what the city has to offer just a few blocks from my desk.  And I always promise myself I'll do it more often.