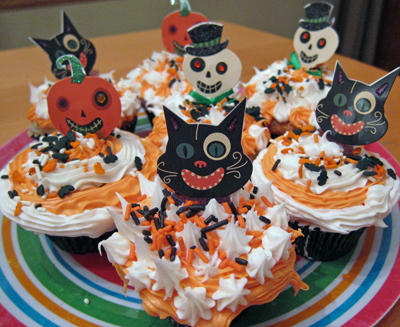 …because you can't have too much sugar in your viewing diet.
This was my Saturday afternoon project– I was working on these while Lisa was making her White Chicken Chili.  Yeah, we ate pretty well that night.
I'm still working on my cupcake-frosting technique.  I'll get there one of these days.