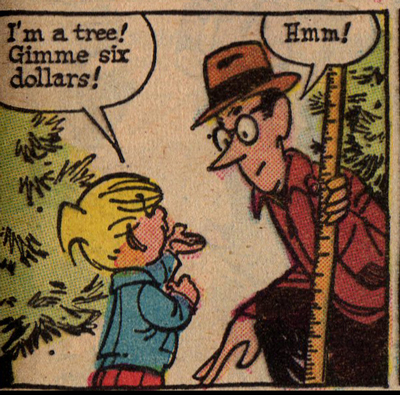 This is another of my favorite Dennis the Menace Christmas panels.   Seeing it today, I'm struck by how it captures a typical moment I would have had with my daughters when they were younger.    I guess I really did learn my parenting skills from Rob Petrie and Henry Mitchell.
Click here to see several frames from the strip in larger format– it'll give you context.
This came from a 1975 Pocket Full of Fun collection.