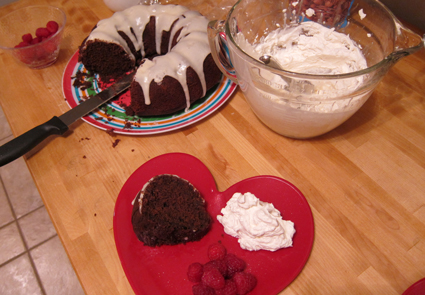 This was the dessert I prepared on Sunday: Chocolate-Buttermilk Bundt Cake with Arctic White Icing, fresh whipped cream with vanilla sugar, and fresh red raspberries. All of this followed my semi-legendary Chicken Parmesan. You can see why I only go crazy making this particular dinner once a year.
Tonight, I came home to see that Lisa made these heart-shaped pizzas, which she served along with a bottle of Cristalino Brut (the wine we served at our wedding).
Happy Valentine's Day!